HD Brows
Only £25
Every beauty magazine, style blog and fashion column has become obsessed with HD Brows of late. And with the treatment being endorsed by top celebrities, it's little surprise to see that clients everywhere are demanding their own piece of eyebrow perfection!
Designed to perfect and beautifully enhance what nature has given you, this technologically-advanced, precision treatment absolutely transforms your eyebrows and re-creates them into the perfect shape for your look, features and facial shape. You won't believe the transformation this has on your appearance overall; with your brows perfectly framing your face and really pulling your look together.
The treatment is suitable for all individuals, and all eyebrow types. Whether you are blessed with thick and dark eyebrows that need precision styling, or fine and light brows that can barely be seen, HD Brows will bring that perfected celebrity finish well within reach.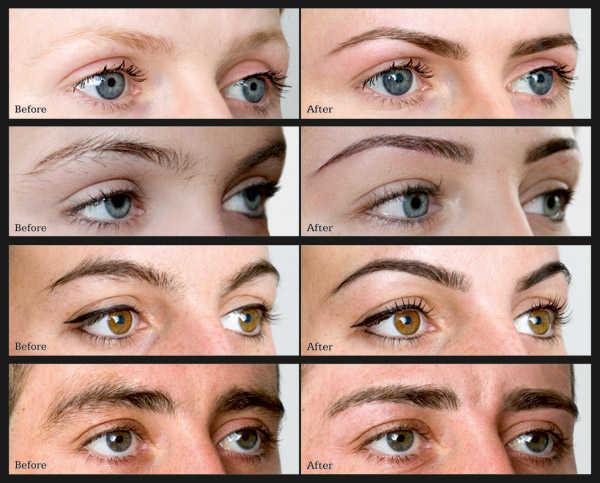 The HD treatment:
So what does it actually involve? There are seven different procedures that form the treatment, and these are carried out by highly skilled and trained stylists. This procedure is far more than simply some tidying and shaping of the existing brow; this service is complete artistry and the ultimate brow experience.
Stage 1: Needs assessment
The stylist will assess the shape of your face, your natural brows and your colouring. Each variable will be considered and the best result for your look will be evaluated based upon your unique characteristics. Some clients are able to enjoy the optimum HD brow from their initial visit, whereas others may need to allow their eyebrows to grow in a little more and experience the HD effect over a series of appointments. Your stylist will advise according to your own needs.
It doesn't matter if your eyebrows are thin or thick, light or dark, soft or angular; every client will have a different starting point. The important thing, however, is that you will end up with the ideal finished brow for your specific needs, and the optimum shape and appearance for your face shape and overall look.
Stage 2: Brow tinting
The stylist will apply a tailored and highly pigmented tint to your hairs, including some which you may not have even seen around the brow line; fluffy 'baby'-like hairs which often go unnoticed. This tint is designed to create higher impact and a longer lasting finish than conventional tints, and the colour is mixed to suit your own specifics.
Stage 3: Waxing
The stylist will expertly wax your brows using the HD Brow technique in order to create the perfect arch and definition.
Stage 4: Threading
Delicate threading of the fine and 'fluffy' soft hairs that surround the main brow line is carried out, to allow a natural and blended finish.
Stage 5: Tweezing
The HD Brow stylist will expertly tweeze your eyebrow hairs to perfect the shape and remove any strays.
Stage 6: Trimming
Any long hairs will be carefully trimmed, so that your eyebrow hairs are perfectly aligned and falling within the desired high-impact shape.
Stage 7: Aftercare
Some clients will need a little eyebrow powder or pencil to colour any gaps. This is typically used if the client has been advised to allow over-plucked areas to re-grow. A special fixing product is then applied to set your beautiful new brows in place.
Getting the best from your HD Brows
The best results from the HD Brows treatment are achieved if you allow your brows to grow naturally for approximately four weeks before the initial treatment. This gives the stylist plenty of scope to work with and paves the way for truly phenomenal results. If you have naturally slow growing, fine and thin eyebrows, then your stylist will still be able to wow you with the finished result, but remember that your look will not be as defined and thick as seen in some darker / thicker hair models, and the treatment does not involve any individual hair transplants.
You must visit the salon before your first treatment for a patch test. This simply involves applying a tiny amount of the HD Brows tint to your elbow or behind your ear, just to ensure that you don't have any allergies. This patch test must be carried out 24 hours or more before your first treatment.
To find out more, call our team of HD Brow experts today and look forward to achieving that celebrity finish and show-stopping high-glamour look!